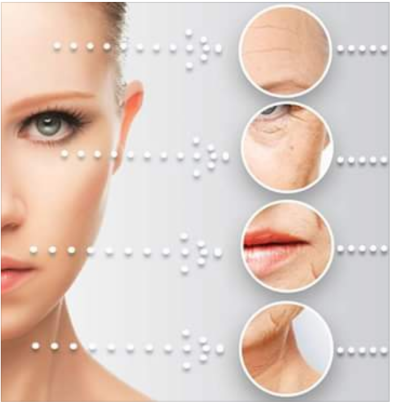 Facials include extractions, hand, arm, neck, shoulder and facial massage plus facial acupressure for skin tightening plus relaxation for the feet.
*acne will not be massaged however; light acupressure points will be applied.
Anti-Aging Series Facial- $94
Skin type: Developed for skin that has already started the aging process.
What it does: Targets multiple wrinkles, aging and sagging skin lacking an even skin tone.
Includes: Two enzymatic peels plus microdermabrasion.
without microdermabrasion $84
Multi Vitamin Series Facial- $84
Skin type: Designed for normal to dry skin.
What it does: Renews, stimulates, regulates the moisture level in the skin and delays the process of skin aging.
Includes: An enzymatic peel, a complex of vitamins, and hyaluronic acid.
Add on microdermabrasion $94
Multi Fruit Acne Facial Series-$74
Skin Type: Oily and Skin with Acne
What it does: Regulates the discharge of sebum (oil) treating the inflammatory process, healing existing acne. Antiseptic products are used which suppress the continuing development of acne all by intense healing of the skin.
* studies show if multi-fruit acne line is also used for home-care, there is a decline of 72% of local inflammation.
Includes: Multi-Fruit Peel and microdermabrasion.
Pro Line Series Brightening Facial: $99
Skin Type: Skin with problems of pigmentation and uneven skin tone.
What it does: Treats problem of pigmentation and uneven skin-tone. This method is based on Asian traditions combined with Western technology. It rehabilitates appearance of the skin, dismantles the concentration of melanin defects and provides clarification.
Includes two enzymatic peels, a lightening mask, a lightening serum and cream plus microdermabrasion.
Teen Facial $ 40
Skin Type: Skin between 12 and 19
What it does: addresses breakouts that are associated with adolescent skin.
Includes: deep cleansing, exfoliation, followed by gentle extractions and a healing mask.
Just Relax: $64
Relaxes fine lines
Deep relaxation and tranquility